If you want to wrap yourself up in the most Christmassy Christmas ever, then a trip to Europe's unforgettable Christmas markets is just the treat. Imagine beautiful, iconic cities covered in lights and alive with music and singing. Or picture yourself gazing up at the snow-capped Alps as you sip mulled wine and nibble on traditional holiday treats. How fabulously festive!
GrownUps Holidays' travel partner Insight Vacations simply can't get enough of Europe's Christmas markets and have no less than six premium guided tours to whisk you away to winter wonderlands.
Whether you have visited these iconic European cities before. Or they have always been on your bucket list, this is the perfect reason to pack your bags and put on your Santa hat. Each country offers its own traditional take, with different twists on food, beverages and the range of gifts and trinkets sold on the array of stalls. Maybe try a new destination, or revisit some of your favourites for this magical time of year.
TRADITIONAL GERMAN ORIGINS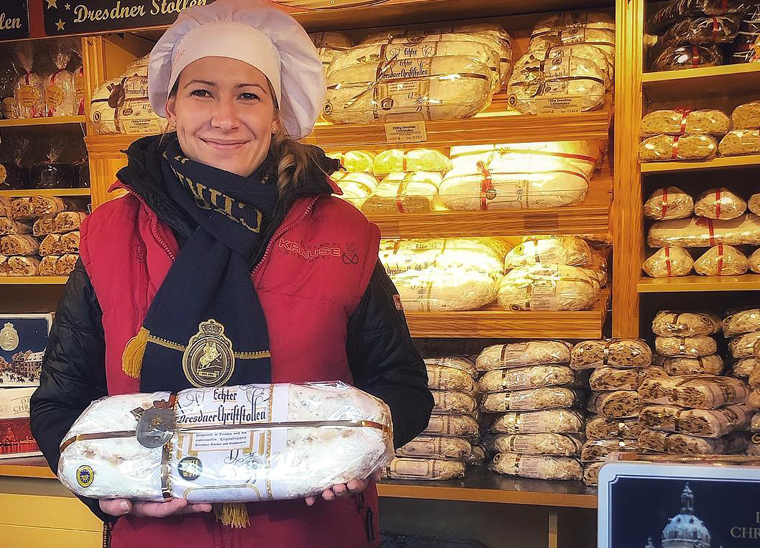 Did you know that the Christmas market originated in Germany? Known locally as a Weihnachtsmarkt, Christkindlesmarkt, Christkindchesmarkt and Christkindlmarkt, they date back to the 14th and 15th century and originally enabled people to stock up ahead of the long winters. Over the centuries the markets have become more and more enchanting, serving as a place to gather and buy Christmas presents for children and friends, and an opportunity for local craftsmen and artists to sell their work.
Germany's oldest market is in Dresden, first held in 1434, is one of the highlights on GrownUps Holidays' travel partner Insight Vacations eight-day Christmas Markets of Germany premium guided tour, along with the sparkle and festivities in Berlin, Nuremburg, medieval Rothenburg ob der Tauber, and Munich.
CHRISTMAS TIME IN THE ALPS
Are you in search of a picture-perfect white Christmas? We can confirm that experiencing the best of the festive season in a magical winter wonderland with the snow-capped Alps as your backdrop is truly unforgettable.
Choose GrownUps Holidays' travel partner Insight Vacations Alpine Christmas Markets premium guided tour to discover the most dazzling and vibrant Alpine markets of France, Germany, Austria and Switzerland. Shop for goodies in France's oldest market in Strasbourg, and in Salzburg meet a stall holder to taste traditional Bavarian Lebkuchen with a fragrant cup of Glühwein. Be amazed by Europe's biggest indoor Christmas extravaganza in Zurich, held in the main railway station, with over 160 wooden chalets and a three-story Christmas tree, draped with Swarovski crystals. Now that's what we call sparkle!
THE PERFECT REASON TO VISIT CROATIA, SLOVENIA AND SLOVAKIA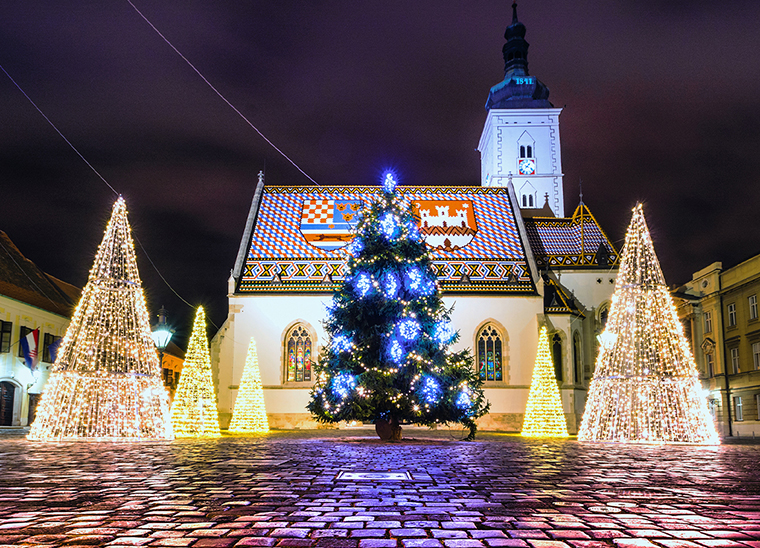 Maybe less obvious destinations for Christmas markets than some of their European counterparts, these fascinating and beautiful countries have bags to offer in the festive cheer department. Get ready for a shopping bonanza of traditional gifts and delicious delicacies.
Now, have you ever wondered how the lights and music at a Christmas Market are designed? Check out GrownUps Holidays' travel partner Insight Vacations Christmas Markets of Croatia, Slovenia & Austria and Christmas Markets of Central Europe premium guided tours and in Ljublijana, Slovenia you will meet with Urban Modic, the talented local artist who designs Ljubljana's Christmas lights. Be treated to an insight into the city's famous decorations and share tales of holiday season fun as you take an insightful walk through the old town. With attractions handpicked by Local Experts at every stop on these tours, discover something new at every destination.
SO WILL A CHRISTMAS MARKET HOLIDAY BE ON YOUR LIST TO SANTA THIS YEAR?
If you're now dreaming of a winter getaway, full of festive spirit and fun, GrownUps Holidays' and their travel partner Insight Vacations would love to take you there. Think warm, comfortable and stylish hotels, perfectly located for you to explore, and soak up the charming atmosphere. Mix this with delicious dining and foodie explorations to drive your taste buds wild.
Blog courtesy of GrownUps Holidays travel partner Insight Vacations. For more information on any of the above trips or to book your 2022 or 2023 Christmas holiday, contact GrownUps Holidays on  0800 on 0800 842 685 today.