In a picturesque peninsula sitting just near Dubrovnik, you'll find unique pearls of the Adriatic. No, not the type that adorn the necks of the upper class; here, the gems are the oysters themselves. In Mali Ston there exists a long history of oyster cultivation, one that dates back to the Roman Empire. This has continued on til today, where Ston oysters have become one of Croatia's most treasured exports. To find out more, we spoke with an expert, Danielle, about this unique region, its local oyster farms. This insightful conversation offers a taste of tradition, a serving of culture, and a glimpse into what makes some of the best oysters in the world.
HI DANIELLE. WHAT IS THIS OYSTER REGION LIKE?
So Ston and Mali Ston are two little towns next to each other. Mali Ston is 'small Ston', that is its actual meaning.  In the whole area of the Pelješac peninsula, there are probably about 40 different families of oyster farmers. In the area of Mali Ston there's two major restaurants that sort of own the area.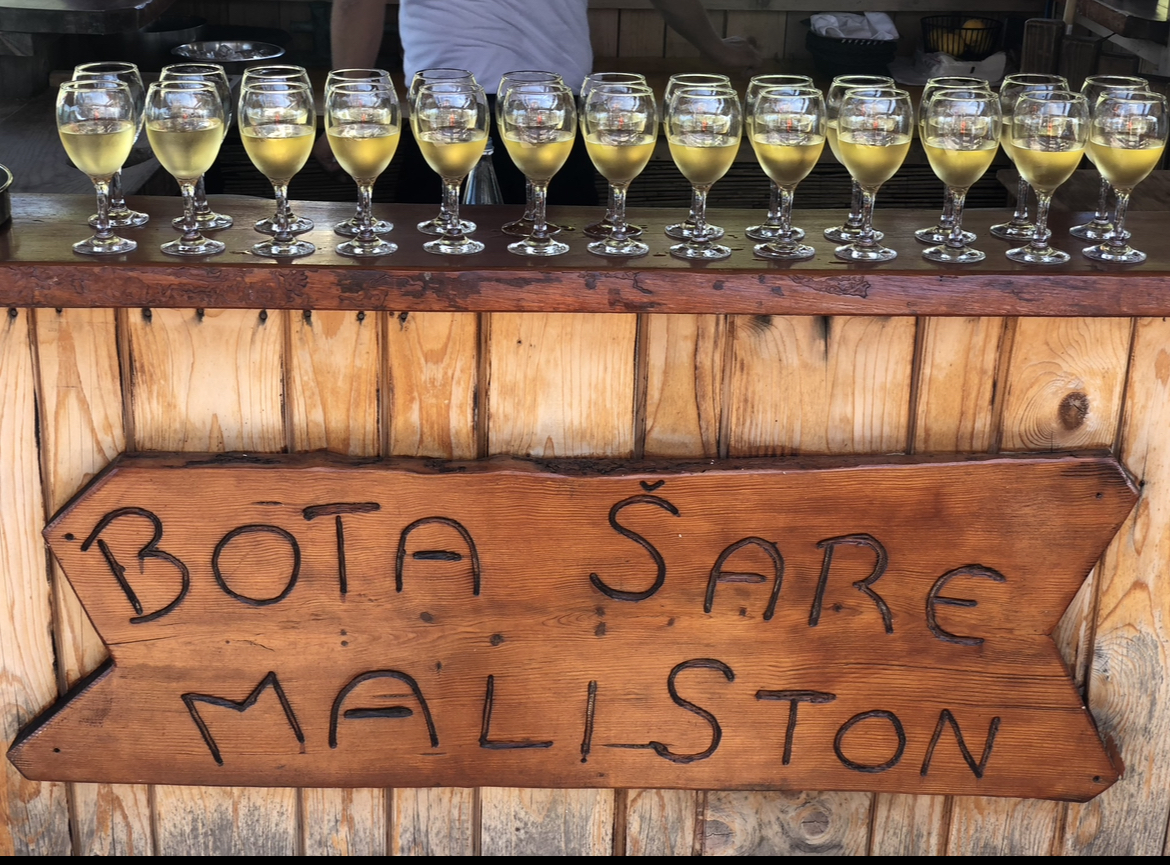 AND WHAT IS THE HISTORY OF THE AREA?
Ston is actually really well known for its salt pans that are still there, and also the Great Wall of Ston. When Dubrovnik was its own independent state, to protect their their wealth, which was salt, they built this really large wall seven kilometer wall to connect the towns of Ston and Mali Ston. In 1333, Dubrovnik actually sold that area where all the oyster bays are. Since then, it has just been nonstop oyster farming.
SO DESCRIBE THIS OYSTER FARM EXPERIENCE?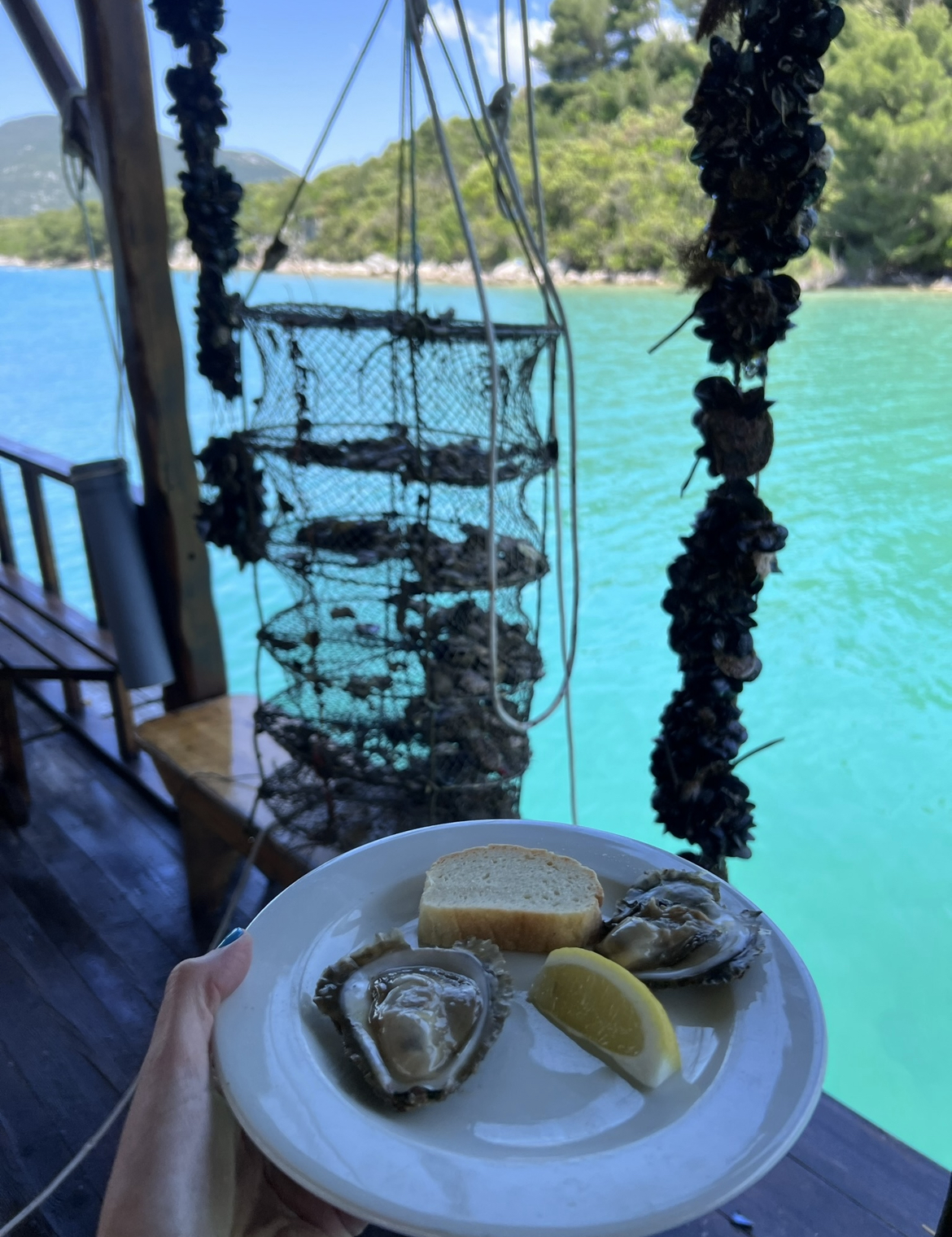 What you do is you go onto a small little boat, and you take a little journey out in the water. There are these beautiful couple of pontoons that are used to go out.  You will get taken out there and then they pull up a whole bunch of ropes and strings. They show you the mussels and oysters and they'll talk to the you about the production, the harvest, and the area as well. You will learn a little bit more about the oysters and then they are shucked in front of you and served, with butter and wine. Fresh out the sea like as good as you can get. In Dubrovnik, sometimes you can pay up to like five euros an oyster, sometimes more in different places, and the best are always from Mali Ston.
WHY ARE THE OYSTERS SO WELL KNOWN?
It's because in the bay where Mali Ston is situated, it's actually a mixture of freshwater and saltwater. So it makes it really, really good for the oysters. There's loads of nutrients there, which is why the oysters are so big, but so tasty as well. And then they've got that little bit of saltiness because the Adriatic is so salty as well. So all it needs is that little bit of lemon and it's good to go, it doesn't need anything else. I love a bit of Tabasco or a salsa or whatever, but these do not need it. They are so tasty!
Mali Ston is actually one of the most famous places for oysters. The best foods that Croatia is known for is the prosciutto, cheese from Pag island, and the oysters from Mali Ston.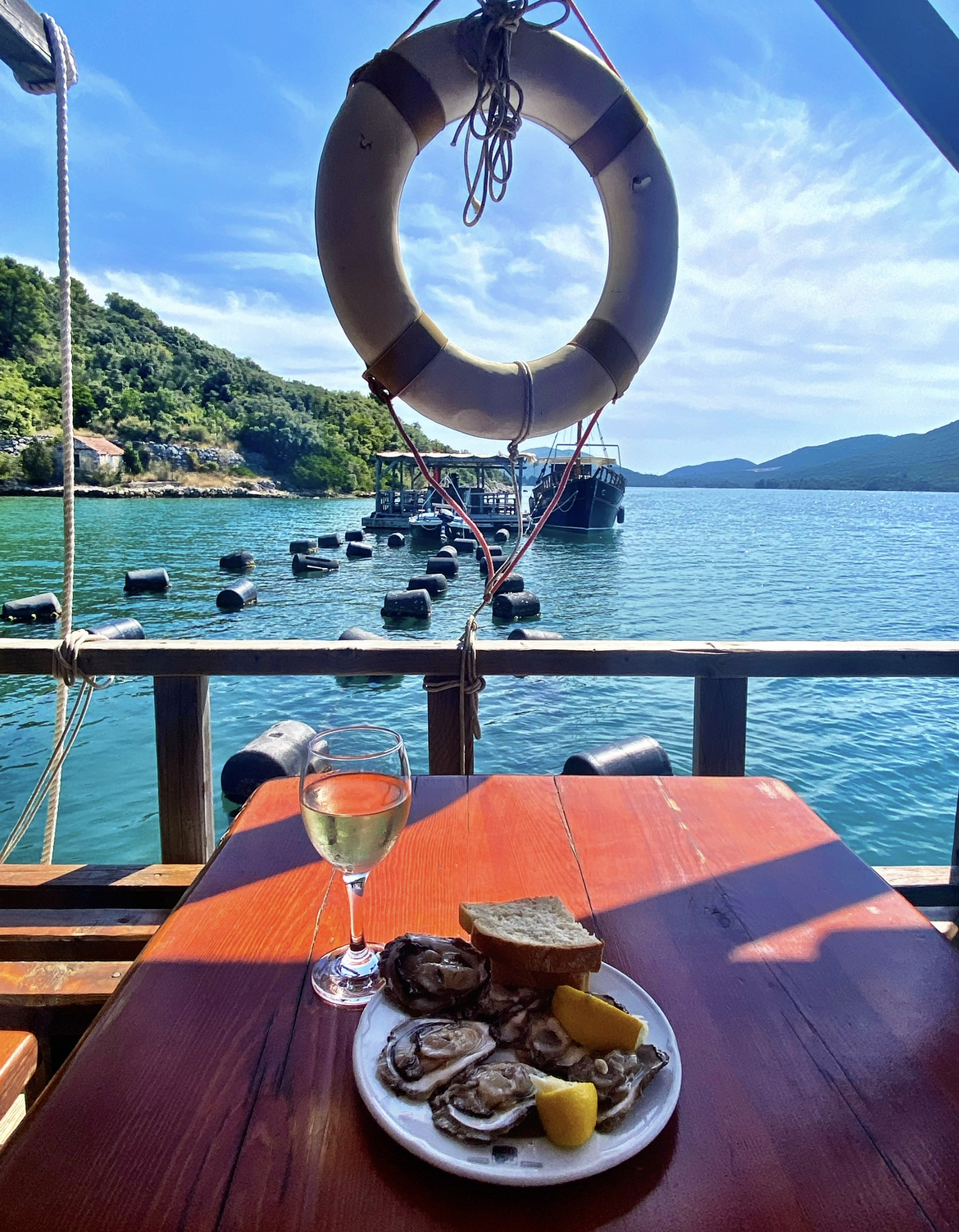 IT'S LIKE A SEA-TO-TABLE LUNCH?
It's a very light lunch. On the boat they'll start pulling up the oysters and the mussels too, and then do a little talk. If the mussels are in season, they'll actually put some on to cook. Everyone will have a nice glass of white wine, and then they'll start shucking the oysters. They'll show guests any oysters that are very young or have babies on them, and they'll pass them around so everyone can see what oyster babies look like. They get thrown back into the water and those babies will clamber onto the ropes and they'll then become oysters that you can eat one day. It's such a cool process.
If you don't eat oysters, you get some prosciutto and cheese. But for those that are eating oysters, you get two oysters, bit of bread, wedge of lemon, nice glass of wine, and then they'll cook up some of these mussels, put some nice white wine with it, some olive oil, and once it's finished cooking, we put bowls of that all around and eat together.
SOUNDS PICTURESQUE, RIGHT?
Yeah, it's also a protected bay which is what makes it so good for the mussels and oysters as well. Beautiful, beautiful, lovely blue turquoise water all around. When you're taking the boat over and you're on the pontoon, you've got a really beautiful view of the town of Mali Ston, with its beautiful little buildings. You're also looking at the great wall of Ston, which is the second largest defense wall after the Great Wall of China. So it's actually a huge highlight of Croatia. You've got so much of that history there, with these walls built up by Dubrovnik, but then you're getting to try oysters in the most spectacular and oldest place that they come from in Croatia. For most people, it's the highlight of the trip.
Try oysters and unlock the rest of Croatia on the Country Roads of Croatia