Switzerland is paradise any time of year – from the glorious snow-capped peaks of winter to lush rolling valleys in summer with picturesque farmhouses and fairy tale castles dotted amid its natural beauty. Its position in central Europe makes it an ideal stop on a grand tour of the continent, and many travellers will be captured by its remarkable scenery and many diversions, so may end up staying much longer than intended.
The country has captivated writers through the ages, calming Mark Twain's heart, who said, "Sunday in heaven is noisy compared to this quietness." Aside from many pleasant holidays spent in Switzerland, great authors have also found it as a source of powerful inspiration and who could blame them? The icy peaks seem a perfect setting for intrepid hobbits, while the verdant villages with cascading waterfalls could easily be home to elven families and mysterious alleyways of Bern, a place where Magnus Pym made his living. This picturesque idyll makes even ordinary people dream of the extraordinary, so no wonder great works have been spawned from the seeds planted while authors took some time out in the country.
Let's take a closer look at the Swiss locations that inspired five great literary figures.
LORD BYRON – HAUNTED BY A CASTLE PRISONER
When Lord Byron decided to take off from England in 1816, fleeing the scandal of his separation and many debauched romances, he chose the relative quietness of Lake Geneva as his sojourn for the summer. There, he met up with fellow poet, Percy Bysshe Shelley, along with his mistress, Mary Wollstonecraft Godwin and her step-sister, Claire Claremont. Byron and his physician, John Polidori, took a grand mansion called the Villa Diodati, while the Shelley group moved into a modest chalet nearby. Unfortunately, the weather would prove inclement throughout much of the summer, but it provoked the artistic group to spark each other's creativity instead.
Byron finished the third canto of his spic poem "Childe Harold's Pilgrimage" while sitting on the balcony at the villa, but it was one of his other works that led to a thousand tours, and indeed many more tourists, visiting the area.
The young English group paid a visit to the home of the former Counts of Savoy, the Château de Chillon during June of their stay. The medieval castle is set on a rocky outcrop in Lake Geneva and is built in an oval shape, due to the natural form of the islet. Byron wasn't as fascinated with the pretty exterior, as what its giant stone walls hid behind them. Not only was the castle a summer residence for the Savoy's, but it was also a profitable toll station and it housed a prison in its depths. From the late 16th century through the mid 17th century, witches were tortured in the subterranean chambers of the castle before being burned in the courtyard.  It was in those chambers that Byron etched his name in a column, but he took away a sense of the place that echoed in one of his most famous works.
Byron brought to life 16th century nobleman, François Bonivard, who had been imprisoned at Chillon castle. The poet wove a romantic narrative from Bonivard's time in the dungeons, imagining the death of his brothers before his eyes and his own torment. When the poem was published in December 1816, it became an instant bestseller and has made the Château de Chillon one of the most popular tourist attractions in Switzerland for the past 200 years.
GrownUps Holidays travel partner Insight Vacations takes travellers to explore the castle with a Local Expert on the Glorious Swizterland tour, hearing more about its various residents.
INTERESTED? Contact GrownUps Holidays on 0800 842 685 or email grownups@ttc.com.
SIR ARTHUR CONAN DOYLE – SHERLOCK HOLMES AND SNOWY PURSUITS
Sir Arthur Conan Doyle had a long association with Switzerland, and became known not just for his legendary character of Sherlock Holmes, but for promoting ski tourism of the Alpine country.
Conan Doyle was a keen adventurer, with a passion for exploring and outdoor sports. His serialization of Sherlock Holmes had made him a wealthy man, but he became frustrated with the character and felt that there was other work inside him if he could somehow give up the detective. On one of his trips to the Swiss Alps in 1893, he told his fellow travellers that he was planning to get rid of Holmes. He had found the perfect spot, a stunning waterfall called the Reichenbach Falls, near the mountainside town of Meiringen. There, Sherlock Holmes would meet his arch-rival Moriarty, where the pair would struggle and slip into the cascading falls, never to be seen again.
Sir Arthur left England and moved to Davos with his wife Louisa, who had been suffering with tuberculosis. In the absence of antibiotics, the town's altitude, sunshine and fresh mountain air was a tonic for patients, and Louisa thrived. Sir Arthur was prolific in his work, writing plays, romances and fantasy novels, but he also became interested in other hobbies, especially in the snow – ice hockey, tobogganing and skiing.
Inspired by brothers, Tobias and Johannes Branger, he set his heart on skiing across the 14-mile Maienfelder Furka Pass between Davos and Arosa, which they had completed in the early 1890s. Conan Doyle recruited the brothers to help him, and wrote about his experience in an 1894 article for The Strand, entitled "An Alpine Pass on Ski,". This certainly drew interest from wealthy English travellers and Sir Conan Doyle was credited with introducing the winter sport to the U.K.
Guests of GrownUps Holidays travel partner Insight Vacations, can admire the countryside that Conan Doyle thrived in on the Country Roads of Switzerland tour.
INTERESTED IN TRAVEL? Contact GrownUps Holidays on 0800 842 685 or email grownups@ttc.com.
JRR TOLKIEN – WHERE MIDDLE EARTH BECAME A REALITY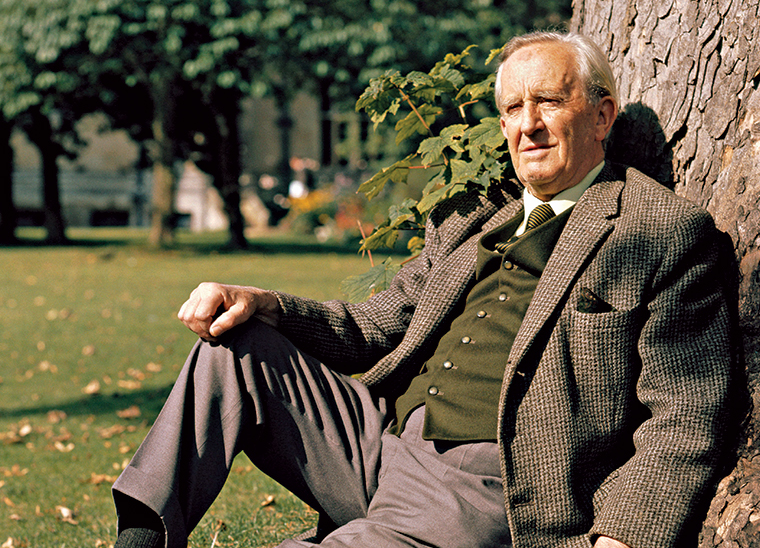 Although most fans of The Lord of the Rings series associate New Zealand with Tolkien's fantasy, in fact the author found his inspiration in the magnificent landscapes of Switzerland.
The author was invited on a walking holiday in Switzerland by a school friend when he was just 19 years old, before his writing career had begun. The lush glades, the steep mountainsides carved by millions of years, tranquil lakes and acres of idyllic countryside all became imprinted on the young man's brain, which would later provoke him to take pen to paper and sketch out Middle Earth.
INTERESTED IN TRAVEL? Contact GrownUps Holidays on 0800 842 685 or email grownups@ttc.com.
Tolkien travelled with 12 other people that summer in 1911, traversing the Bernese Oberland, and he later referred to the pyramid-shaped peak of Silberhorn being the basis for Silvertine, which towered over the city of Moria in The Lord of the Rings. One wonders if any of his travelling companions made him dream up the friendly hobbits, graceful elves or obstinate dwarf that journeyed across a similar landscape in his fantasy realm.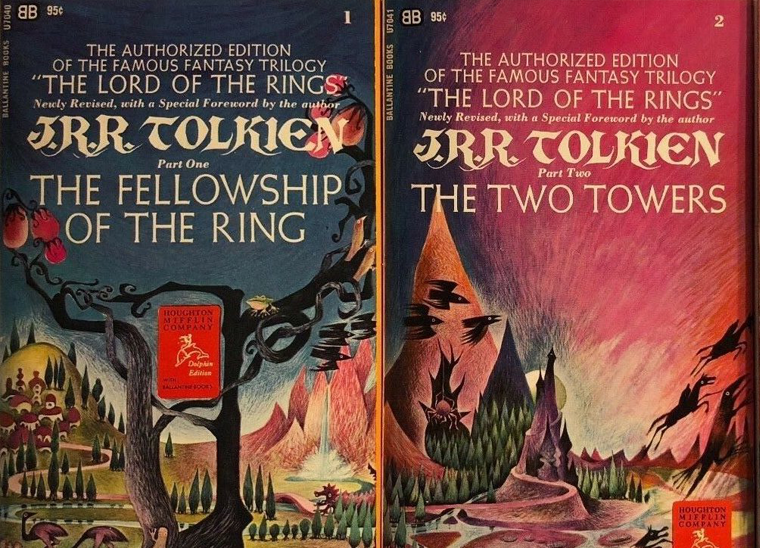 Later, Tolkien wrote to his son, sharing his memories of the snow-capped peak of Jungfrau. Travellers can also see the Lauterbrunnen valley that stayed in Tolkien's mind to influence his creation of Rivendell, the elven town, set against the carved rock where numerous waterfalls tumble into the valley. The memorable characters of The Lord of the Rings meet in the Council of Elrond in a bucolic haven that resembles this land, even today.
Tolkien also visited Zermatt on his Swiss walking trip, with his party undertaking the 2,165-metre Grimsel Pass and crossing the Aletsch glacier, the largest of its kind in the Alps. There's no doubt that the surrounding mountains, including the impressive Matterhorn became stuck in his mind and formed the Misty Mountains of his epic tale.
Article in partnership with Insight Vacations. For more information and to book Insight Vacations guided tours please contact GrownUps Holidays on 0800 842 685 or email grownups@ttc.com.