Calling all the ladies! Do you ever imagine travelling with fellow females on a journey designed by women, meeting some of the most successful women entrepreneurs and female owned businesses along the way? At Insight we have just what you are looking for, with two tours specially curated by women for women for you to discover: GrownUps Holidays' travel partner Insight Vacations' Venice & The Croatian Coast – A Women Only Tour and the recently launched Inspiring Iceland – A Women Only Tour. To give you a peek at what lies in store on these unique journeys, here are some of the incredible wonder women of Croatia that you can meet.
MAJA ŠEPETAVEC AND ANA TESKERA – FOUNDERS OF CROATIA'S FIRST FEMALE-OWNED BREWERY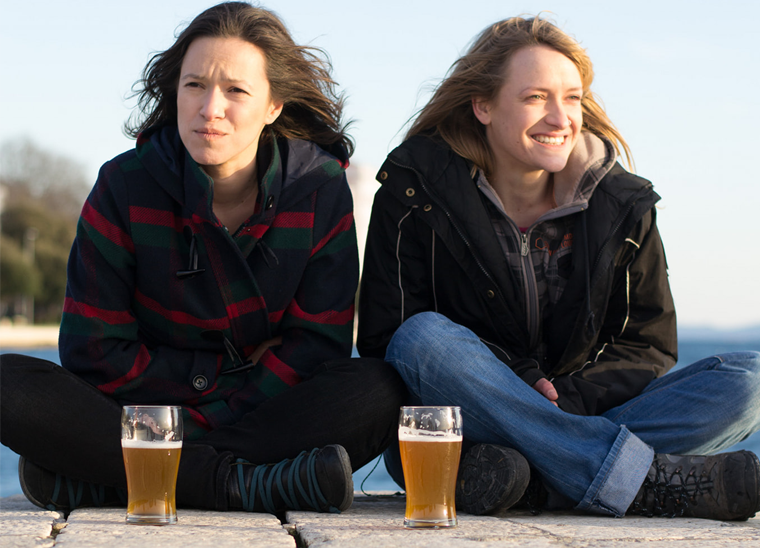 Tiny yet mighty, the Brlog brewery in Zadar was born out of passion and the belief that, by working together, anything and everything is possible. Combining their flair for creating seriously tasty beer, with the desire to create a social enterprise, Brlog was the brainchild of two very determined Croatia ladies, Ana Teskera and Maja Šepetavec. These entrepreneurs are now the proud owners of Croatia's first female-owned co-op brewery, an inspiring enterprise that is bringing a new color to the business palette of Zadar.
Believing in equality and cooperation, Ana and Maya aspired to bring together the best people, and involve the community, to establish a business that had a positive social impact. The people working in the cooperative are not employees, they have ownership of the project too. The word, Brlog, translates from Croatian as den, where a bear sleeps, and here you will certainly find a cosy, warm space where everyone feels welcomed.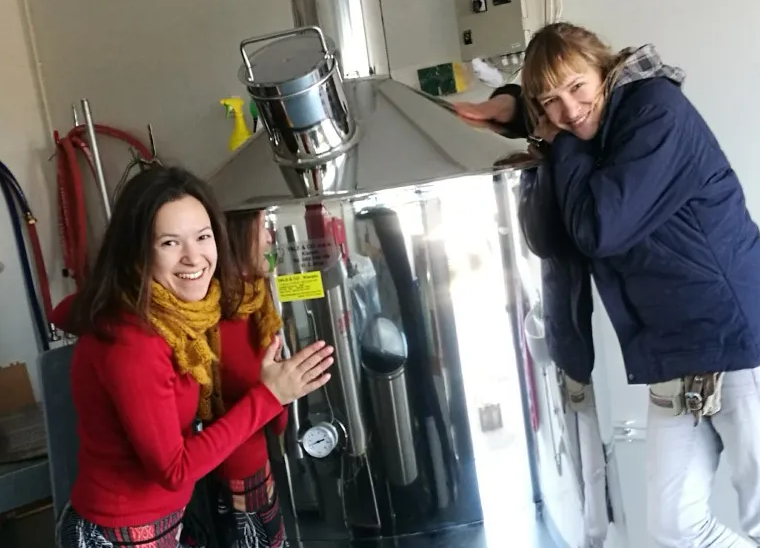 Visit Brlog on a MAKE TRAVEL MATTER® Experience on GrownUps Holidays' travel partner Insight Vacations' Venice & The Croatian Coast – A Women Only Tour, and meet Ana and Maya, two of the most inspiring women of Croatia. Hear their fascinating story, revealing the drive and commitment that it took to bring their dream to fruition. Try a selection of their delicious natural craft beers, such as Blondie, their first beer, a high-quality pale ale. Each month, small batch beers are on offer with flavours such as fennel and coriander or chocolate – who knows what you will discover!
Often considered a male dominated industry, Ana and Maja were always keen to defy any stereotypes with their female owned business. In fact they point out that beer brewing has been the domain of women for thousands of years. In Egyptian and Andean societies, it was women who guided, protected and led this process, so they are continuing a long-standing tradition.
THREE GENERATIONS OF INSPIRING WOMEN – MEET THE ZUFIČ FAMILY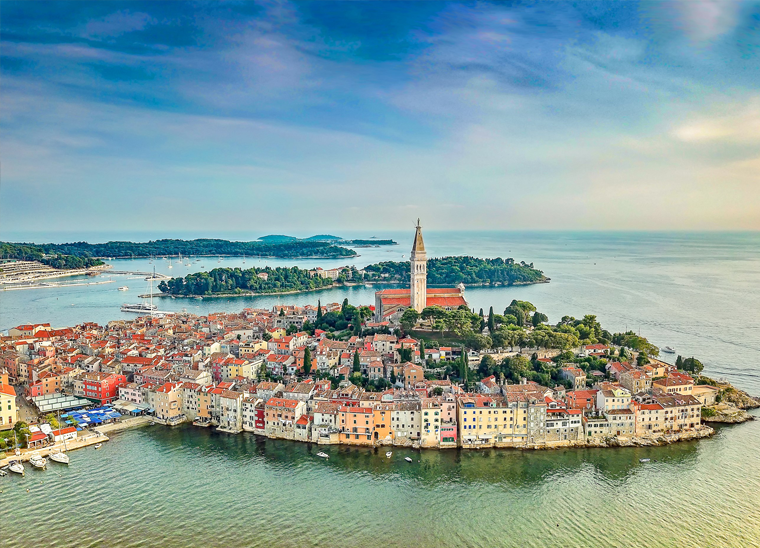 In the village of Barban lies an intriguing and inviting Inn. Step inside and the warm welcoming aroma of traditional Istrian food floats through the air, beckoning you to take a seat. Here you can meet three generations of women of the Zufič Family, grandmother, mother and daughter, who own and run this traditional establishment.
Keeping the tradition of Istrian cooking alive, most of the food is cooked in an open fire or furnace. Savour traditional bread, pasta, fish and a delicious signature truffle sauce. And these talented women of Croatia also produce their own wine. Travel with Insight to Croatia and enjoy a mouth-watering Farm-to-Table lunch. And, while you dine, learn about the fascinating history of the Inn.
Whilst you are here, you can also be regaled by the fascinating historical tale of Prstenac, a popular medieval jousting game that the family reintroduced to the community in 1976. It is now a cultural highlight event, attracting thousands of visitors each year.
THE INDUSTRIOUS WOMEN OF THE TARA COMMUNITY CENTRE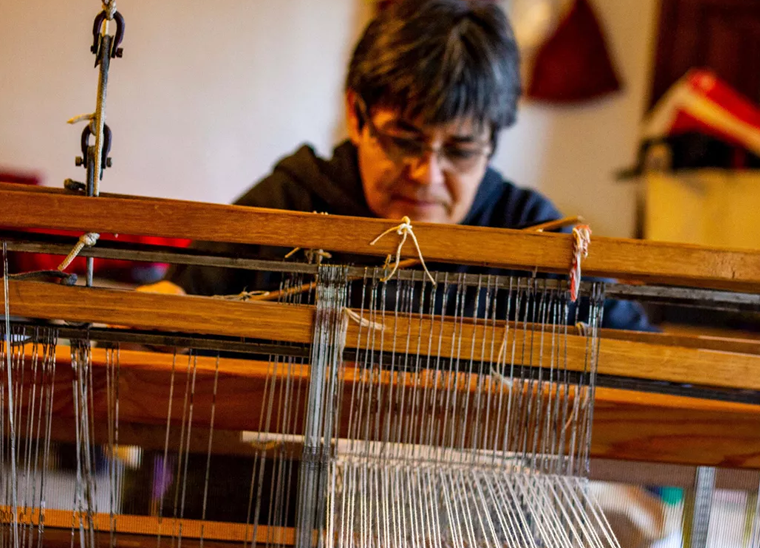 Visit the Tara Community Centre in the village of Ličko Petrovo Selo, and you will be inspired by the gentle hum of activity. Here a group of talented and stoic women come together to create beautiful homespun handicrafts. Many of these women are now elderly and were refugees of the conflict of the 1990s. The community centre brings them together, offering empowerment and financial opportunity.
Formed in 2004 by former refugee Sonja Leka, the collective's aim is to preserve and promote traditional values and culture. Expertly handcrafted items are sold, creating engagement and employment for their community. The women have also participated at international fairs and exhibitions, taking their work to an audience who might never have been privy to their culture previously.
ARE YOU FEELING INSPIRED TO TAKE A WOMEN ONLY TOUR?
Travel with GrownUps Holidays' Insight Vacations Venice & The Croatian Coast – A Women Only Tour and you can meet even more inspiring women of Croatia. Or join likeminded female travellers on a journey through the land of fire and ice on Inspiring Iceland – A Women Only Tour. Take in the breath-taking scenery and experience the Icelandic way of life, in harmony with nature and traditions. On the way you will meet many amazing and memorable women, including horse breeders, biologists and master brewers, as you join a community working hard to preserve their land and culture.
INTERESTED? GrownUps Holidays travel partner Insight Vacations offers a range of guided holidays. For more information and to book this trip contact GrownUps Holidays on 0800 842 685 today.